Customised Dermalogica Facial Peel
Cell turnover slows dramatically as we age, from approximately 20 days in younger and middle-aged adults up to over 30 days in older adults. As this happens, it affects the skin's appearance and texture in a variety of ways. From fine lines to wrinkles to acne and hyper pigmentation, facial peels are one of the most effective ways to address these changes.
Since every client's skin is different and in need of different treatment, with Pro Power Peel by Dermalogica we can professionally completely customise the peel your facial skin needs, to target your skin concerns and achieve the healthiest-looking skin ever.
Dermalogica always has a unique perspective when it comes to chemical peels, that is promoting overall skin health as one of the core values. Dermalogica opts for peels that are more frequent and less invasive rather than push the skin to the point of severe inflammation and possible scarring as could often be the case with old fashioned peels.
Pro power peels are packed with AHA (alpha hydroxy acids) and BHA (beta hydroxy acids) and other ingredients which make the peel very effective in result, making sure to have the correct PH and Acidity on the skin, for optimal results.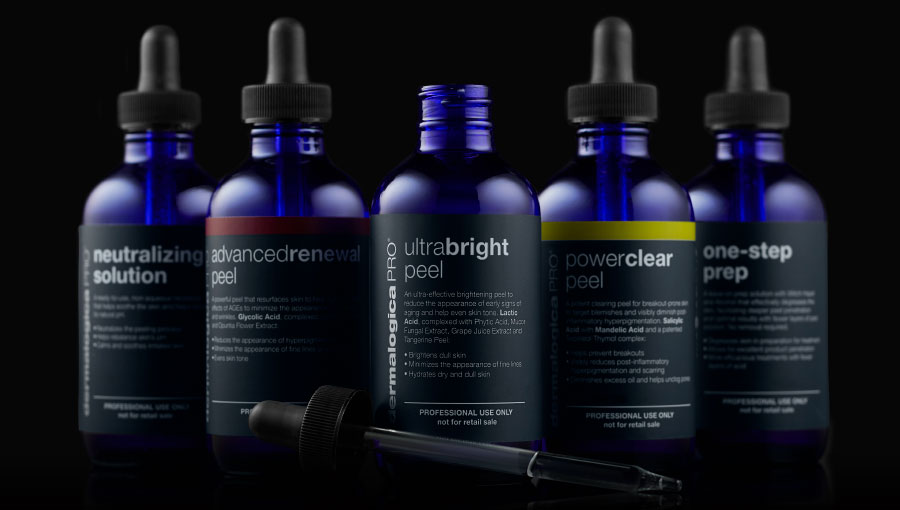 Before the Pro Power Peel is applied, a consultation and patch test must be conducted – at least 48 hours before treatment.