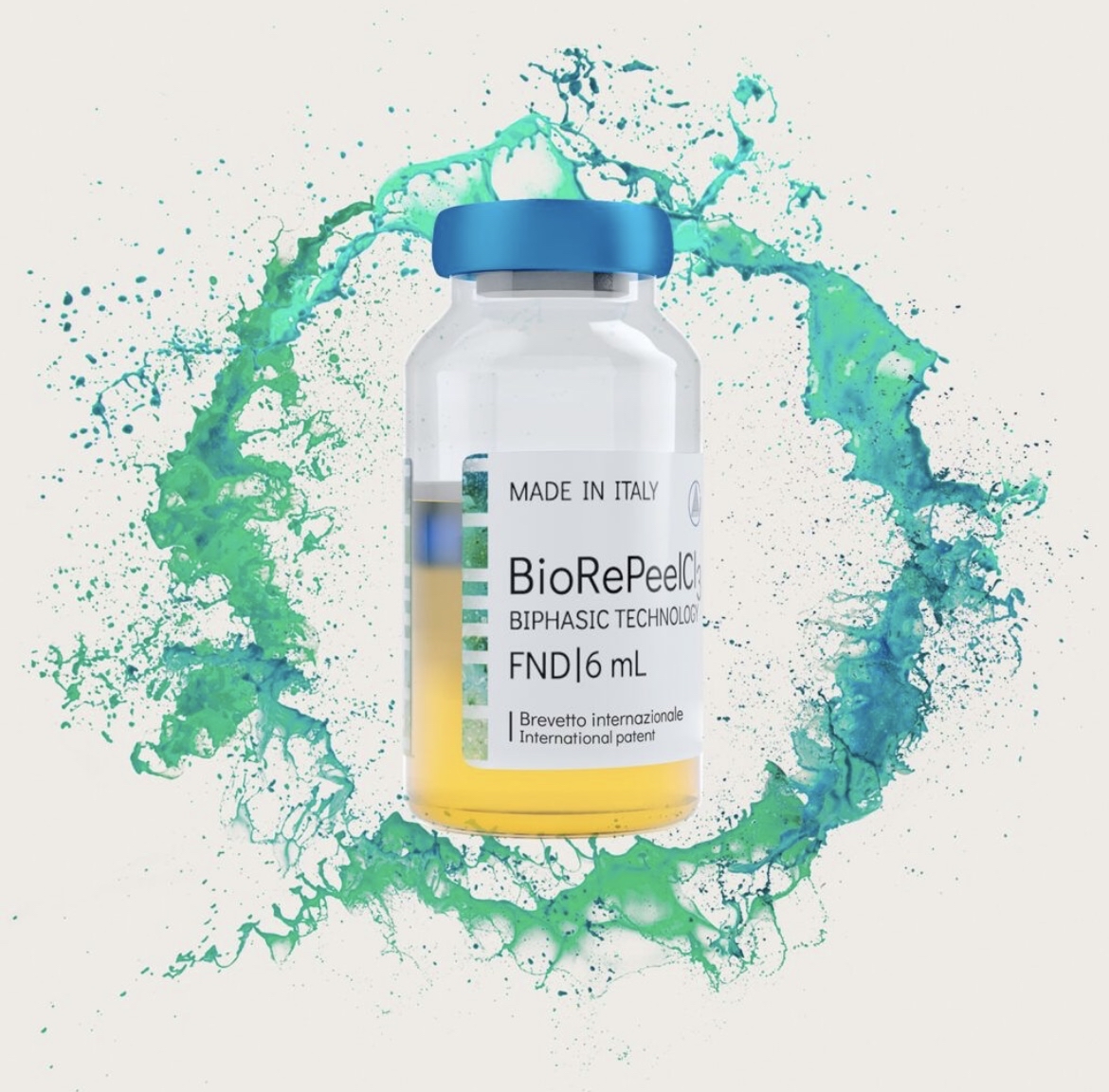 BioRePeel
BioRePeel is an innovative treatment, using patented 2-phase technology. This provides a bio-stimulating, revitalising and peel-like effect. The combination of these components results in a mild exfoliation, stimulating the biosynthetic process, restoring the structure of the skin. This process decreases damage from UV light, pigmentation, acne scars and effectively prevents the ageing of the skin. The treatment is suitable for all skin types, including those with fine line wrinkles, acne, fresh scarring and blackheads.
The active ingredients' derma functionality contributes to a profound stimulation of skin replication and biosynthetic processes, essential to counter the effects of skin ageing and oxidative damage induced by UV radiation and pollution.
BioRePeelC13 is manufactured according to pharmaceutical standards to guarantee the highest quality.
Peels will be customised to clients skin through a consultation.
Advantages:
No Needle

No Frost

Painless

Fast

Multifunctional

Immediate Result

No Post-Treatment Scars

No Oxidation Darkening

For Every Season

No Photosensitisation

No Ammonia